Hi All,
I recently started a new game of M&M that I thought I'd try and report back on as we play. Due to social distancing, and the global pandemic, we are playing online through Roll20. So far, only 1 1/2 sessions in, we are having a great time.
Miseries feels like a perfect game for me, as RPG's have always been my favorite way to dust off my history degree research skills, and dive into a new era. I had almost no background in the 17th century before now, I ended up studying Carthage, Russia, and Indigenous North American history, so I am very open to corrections or observations about how the world that I'm presenting to my players is, or is not faithful to the subject matter.
I started the game with two players, and we will have a third joining us soon it seems. We're all pretty new to the game, having messed around with it once before for a few sessions. However, we've all played or run short campaigns in Burning Wheel before, and aren't afraid to explore. My one warning is that we tend as a group to jump into new games feet first learning as we go. I'm not a great reader of rules, and tend to take quite a while before I've got the entirety of the system running as intended. Apologies in advance for any confusion generated by mistaken rulings.
In this first post I'll give you a little about the characters and the inciting incident such as it is.
Les Gars: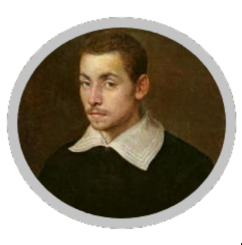 Gaston, Level 3 Américain - Played by Andrew, is a young man newly arrived in Paris from Acadia. He left home at 14 and has relied on his luck, and charm, to make it this far. Gaston is not wealthy, but he would be the envy of many such peasants come to Paris, as he brings neither debts, nor dependants with him. Gaston's travels have led him to a, flexible faith, adhering sometimes to the Pope, and other times indulging in the bible written in French. He is 17 years old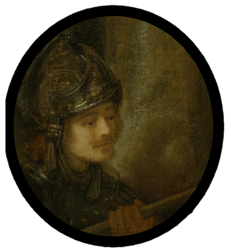 Guillaume, Level 3 Soldier - Played by George, born to a soldier and a camp follower both since deceased, Guillaume has labored at war for his whole life. His compatriots say he is built for the task, being both hardy, strong, and possessed of a charm that makes camp life easier. The only flaw that his fellows might see in him, is his dogged support of the Lutheran faith, although this is only known to a few of his closest. Guillaume is currently a member of the 38e Condé Infanterie, recently returned to Paris from campaigning in Catalonia. He is 23 years old, and cares for his much younger half-brother Adalbert.
L'histoire:
Both young men have come to stay at La Soline, a known soldiers haunt in Paris. The inkeeper, one Ignace, has proved to be a friendly and patient host. However, Guillaume has run up a significant debt, which Ignace finds increasingly difficult to bear. This morning, the 1st of January 1648, Ignace resolved to two endevours. First, to resolve the sword of damocles that Guillaumes debt represents to his establishment, preferably by getting that debt guaranteed by the regimental authorities. Second, to determine if the sober politics of these two young men, of whom he has become fond, matched the frondeur zeal they espoused when in their cups. So it was with such base and petty concerns that the year 1648 began in the inn La Soline, later to be of such note in the history of which I will tell.
Actual Play Reporting:
Number of Players: 2 and the GM
Time of the session: 2 1/2 hours (Character creation and discussion of setting)
Motif: Lodgers at the same Inn and Drinking Companions (We had some trouble here and resolved to figure it out as we went along…I feel the risk.)
Characters: Guillaume (Marginaux, Soldier 3) Gaston (Peasant, Americain 3)