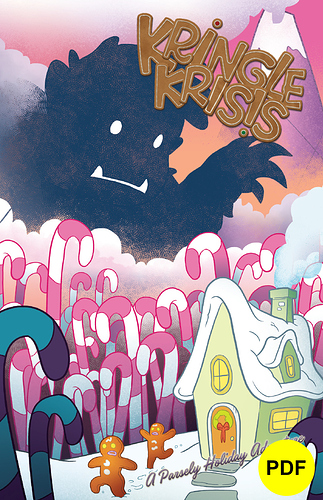 Kringle Krisis is now available at memento-mori.com and will be in print in limited quantities at PAX Unplugged! It's a full-color, 20-page PDF full of merry tidings.
It's very unlike me.
A bit more dark and brooding is a new, free mini-game: Ruins of Ne ork. Also available in the Parsely section of my site.