Torchbearer is listed as out of stock. Is there another printing coming?
I'm also interested in knowing if another printing is coming as I would like to buy it.
Its sold out, mate. Hopefully a revised second edition is on its way.
+1 for additional printing, wishlisted on store site as well but understand it is a numbers game.
SO I ended up buying he PDF and then doing a one off print at LuLu.
Total caost with shipping from LuLu for a stitch bound hardcover, color cover, black and white book was $21.53
I made a cover based on the front cover art on the web. Its not overly fancy but here is a picture. I have the cover as a PDF ready for Lulu if anyone needs it.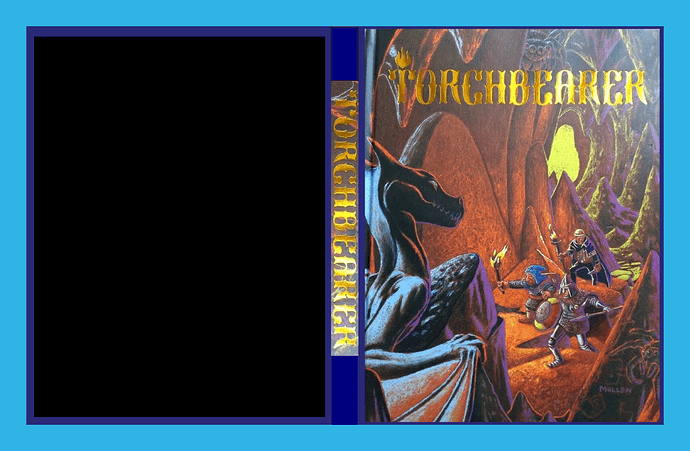 Hey professork,
Could you send me that PDF?
Thank you.
My POD just came. Its not quite like a professionally laid out book, but its awfully close. I'm very pleased with the job lulu-express did with it.
The white splotches in the cover photo arent printing errors, they are light reflections from the glossy cover.
This topic was automatically closed 90 days after the last reply. New replies are no longer allowed.