Mes Amis,
I have been quiet, but not idle. I have much to share with you starting with the M&M character sheet on Roll20. Start a new game and search for Miseries.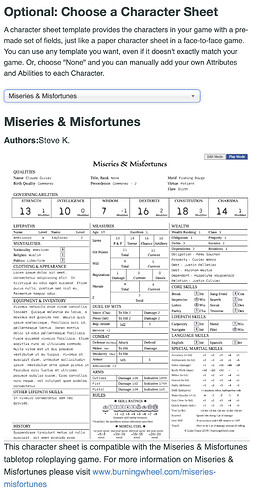 This is a beta. I've tested it, but I have yet to play a full game with it. I already see a few things I'd like to add or change, and I'd love to have your feedback as well.
SteveK, who did the original BW sheet and the new TB sheet coded this one. He added a really nice die roller that will select your target number based on the weapon you're using. It's very sweet.
I look forward to hearing about your misfortunes using this new sheet!
Best,
Luke