I'd like to start a thread about book modification. Do you leave your books as they are or do you add book marks / page markers, a thumb index, book clasps or similar appliqués?
Here are pictures of my old (2011) BWG printing with some mods: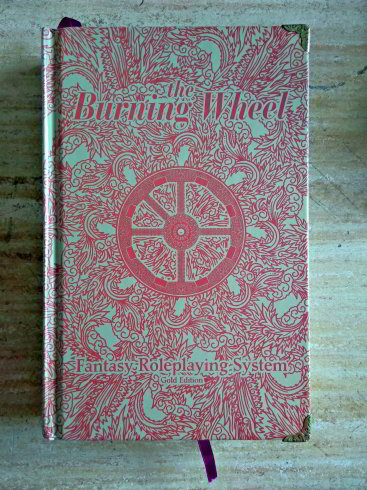 (I wouldn't choose this color for the ribbon again and also apply different metal corners. The thumb index is brand new and still needs some keywords to be usable.)
Here's my Torchbearer book (first printing) with a copper ribbon and copper book darts, both matching the copper lettering on the front cover nicely, and large but unobtrusive metal corners. I really like what I've done here.